School is over and I have officially become a hermit.  To prevent complete insanity I decided to rent the cult classic
Clueless
on Itunes.  Not only is this teen favorite heartwarming and well written it is also a time capsule of great 90's fashion.  You can't deny the sartorial value of the mini skirts, school girl socks, and mini backpacks.  My favorite character Cher is always immaculately dressed and her wardrobe puts the average 15 -year -old's closet to shame.   Here are some of my favorite outfits: 
Cher wearing a Goth inspired outfit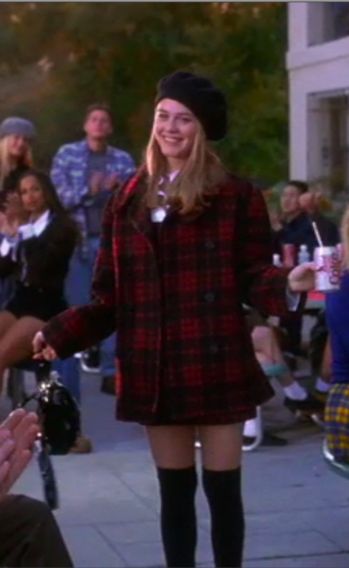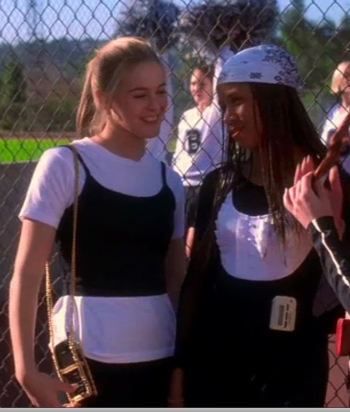 Even in gym Cher manages to be fashionable with a
gold chain strap
cell phone holder.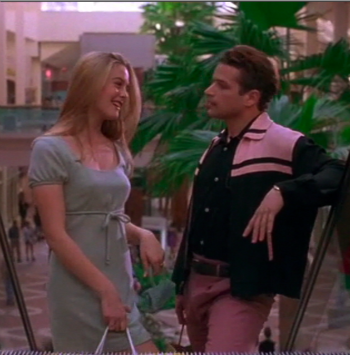 Cher in mint green cap sleeved babydoll dress, a staple of the 90's wardrobe.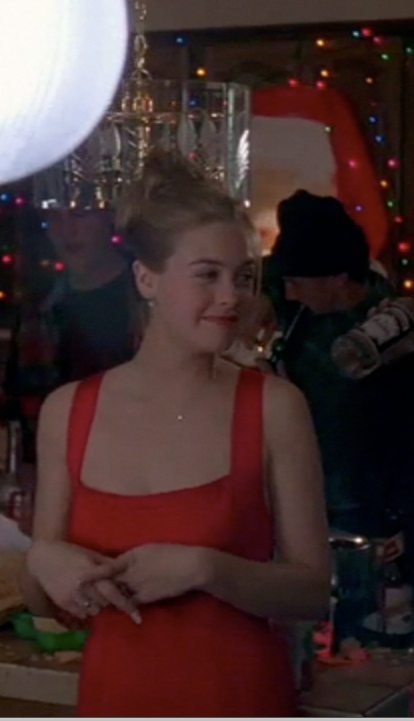 -and of course the dress that brought us this famous Clueless quote:
(Cher is asked to get on the ground after being held by gunpoint.)  
"Oh. No you don't understand This is an Alaia.  An a -what- a? it's like a totally important designer."
 I truly admire the characters in Clueless, which is loosely based on the novel
Emma
by Jane Austen.  While on the surface they may seem like a set of overprivileged adolescents they are quite insightful.   Especially Cher who is mature beyond her 15 years.  She is socially adept, well dressed,  has an impressive vocabulary, and chooses not to date her immature male peers in order to save her virginity for an adequate suitor.   She is analytical and strategically uses the hierarchy of high school to accomplish her goals.  Cher looks out for her father's health, makes a succesful love connection between two teachers, and gives guidance to a new girl of a different social class who would have otherwise suffered the ugly consequences of being ostracized in high school.   Overall Cher is a young humanitarian which is more than many people can say about their 15 year old selves.